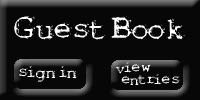 ClicThankk here tTto add text.

  Thank You for following Bandit..........Our fans are the best!!!!!!!!!  We have a lot of early  

. venues coming up on our spring and summer schedule. We have a lot of new music to    offer you and bring your dancing shoes !!!!!!!!!!!!!!!!!! We would like to welcome Felix into      the Bandit fanily on bass. We thank Darren for his time with Bandit and wish him the        best in his future.