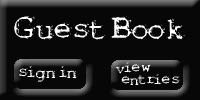 ClicThankk here tTto add text.

  Thank You for following Bandit..........Our fans are the best!!!!!!!!!

. Come out and hear the new tunes and the old ones.

  We would like to wish all of our fans and their families a safe and happy holiday

   season. Have a Merry Christmas and a Happy New Year!!!!!!!!!!!!!!!!!!!

  For booking information call 583-8124 or 903-3806..............